We work with a number of partners and organisations to leverage in extra support for SMEs and align with other innovation centres and sectors of the wider advanced engineering eco-system.
iAero sits within a broader innovation ecosystem across Somerset, the wider South West region, and beyond.
Through the iAero Hub, we work with specific innovation partners to deliver value to the local and regional eco-system by arranging events, focus-groups and by facilitating meetings.
We also work to leverage in extra support for SME's and align with funding bodies, innovation centres, catapults and innovation services across the aerospace, manufacturing and associated sectors.
The innovation network is broad and varied but we will be happy to assist through our Innovation Support Service provided by Business West and West of England Aerospace Forum (WEAF).
Innovation Support Services (SI-Net)
The Somerset Innovation Network (SI-Net) is name given to the support service provided to tenants and users of iAero, as well as Somerset Council's other flagship innovation centres, the Somerset Energy Innovation Centre (SEIC) near Bridgwater, and the Somerset Digital Innovation Centre (SDIC) in Taunton.
The service provides fully funded support to SMEs to help with their growth and development.
At iAero, Business West is working with WEAF (West of England Aerospace Forum) to provide this specialist support.
This can include:
A 1-2-1 diagnostic with a specialist to create an actionable plan for your business
Specialist aerospace and advanced manufacturing advice
Online and in-person informative workshops and events on a variety of relevant topics
Networking opportunities to encourage collaboration with other innovative companies
Provide support to business in Somerset in the digital, aerospace & advanced engineering and the low carbon renewable energy sector
Enabling collaboration and partnerships
To determine if you are eligible for support or to find out what the innovation support service can do to help your business, please contact.
Funding and Support Organisations
The Aerospace Technology Institute (ATI) creates the technology strategy for the UK aerospace sector and funds world-class research and development. Transforming aerospace through technology and innovation. Aerospace Technology Institute | UK Aerospace | The Aerospace Technology Institute (ATI) create the technology strategy for the UK aerospace sector and fund world-class research and development.

The National Aerospace Technology Exploitation Programme is a £20m programme to develop 80 aerospace technologies in the UK aerospace supply chain.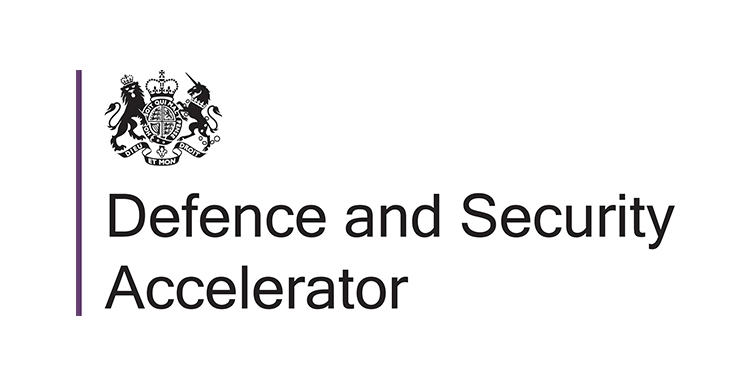 This report telss you everything you need to know about DTEP, how it is designed to support small and medium-sized enterprises (SMEs) across the UK to develop innovative materials, technologies and processes, and to enhance defence supply chains.

ADS is the UK trade association advancing leadership in aerospace, security, defence and space, to enable prosperity and clean, secure growth for our nation

Innovate UK is the UK's national innovation agency. It supports business-led innovation in all sectors, technologies and UK regions. It helps businesses grow through the development and commercialisation of new products, processes, and services, supported by an outstanding innovation ecosystem that is agile, inclusive, and easy to navigate.
Innovate UK offers a number of grant funding schemes for research and development, knowledge transfer and knowledge exchange partnerships.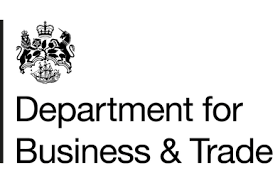 Department for Business & Trade (HM Government) Is the department for economic growth. Its support businesses to invest, grow and export, creating jobs and opportunities across the country. DBT is a ministerial department, supported by 18 agencies and public bodies. 
Innovation Centres and Catapults​​

The Somerset Energy Innovation Centre is a catalyst for collaboration and innovation, providing dynamic space and expert support to the businesses at the heart of the growing low carbon energy supply chain.
Yeovil Innovation Centre – High quality office, event and collaborative spaces designed to inspire entrepreneurship, growth and innovation. We also offer exciting projects, resident support services and events to deliver growth to the wider South Somerset business community and its next generation.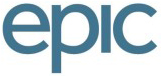 EPIC in South Devon hosts labs, offices, a classified Cleanroom and technical capability to support R&D, Design and New Product Development. These facilities support the technical needs of multiple sectors including Microelectronics, Photonics, MedTech, AgriTech, MarineTech and Aerospace. iAero is set to establish a partnership agreement with EPIC to allow tenants of both Centres access to facilities and equipment.
BattleLab is a collaboration between The Ministry of Defence, Dorset Council and Dorset Local Enterprise. A front door to Defence, BattleLab is a place for the creative collisions of people and ideas where you can access business support services, trials and experimentation space. defencebattlelab

The National Composites Centre was created as the UK's centre of excellence for composites research and development following the inclusion of this disruptive technology into government industrial strategy.
The AMRC is a network of world-leading research and innovation centres working with advanced manufacturing companies around the globe.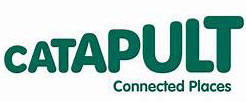 Places thrive on their ability to connect people – to resources, opportunities and to each other. Throughout history, new technologies have enabled ever-increasing levels of physical, social and digital connectivity. The application of today's emerging technologies to the places we live, work and play will enable even greater levels of connectivity, driving new services, productivity gains and prosperity. The Connected Places Catapult works closely with the Heart of the South West's Sustainable Aviation Programme Board and its partners including iAero to support the development of the Future Aviation Test Zones for the South West of England.

The West of England Aerospace Forum (WEAF) is a membership trade organisation that is passionate about all aspects of aerospace, defence and advanced manufacturing. Our member and partner base represent a very wide spectrum – from SMEs to global corporations.
As one of the largest aerospace and advanced engineering clusters in Europe, we are able to provide a strong voice for our members, as well as representation and access to prominent regional, national and international decision makers in industry and government.
By providing support and new opportunities for our members, we strive to improve efficiency and effectiveness in the supply chain, and bring stakeholders together to create one cohesive community.
Business West was established in 1823 and has continued since then to support firms to start up, grow, innovate, and export. The purpose of the not-for-profit company is to help businesses of all sizes take advantage of the opportunities and address the problems created in the modern trading environment. 
Twenty four thousand businesses connect with Business West, including many brave entrepreneurs who have gone on to improve the quality of life for themselves, their families and the wider community; SMEs exporting globally who provide employment for tens of thousands of people that make up the diverse communities and enterprise companies who selected the southwest for growth, tempted no doubt by the prospect of an aspirational region rich in culture, creativity, connectivity and talent.
Business Support Services
Heart of the South West Growth Hub – Offers free business advice and support services for established businesses and those looking to start-up in Devon, Somerset, Plymouth and Torbay. The Growth Hub Advisors have the resources to link you with business support programmes and organisations that can help you start, run or grow your business. 
Eagle Labs, a network of member businesses, partners, investors, corporates, mentors, banking expertise and so much more to drive innovation and growth.

British Business Bank – SW Investment Fund. A £200 million investment fund to support the growth of small and medium-sized businesses across the South West of England is on course to be launched in the first half of 2023. The South West Investment Fund is the first in a series of new Nations and Regions Investment Funds being launched by the British Business Bank which will deliver a £1.6 billion commitment of new funding to drive sustainable economic growth. The South West Investment Fund will offer a range of commercial finance options with loans from £25,000 to £2 million and equity investment up to £5 million. The new fund will cover the entire South West region including Bristol, Cornwall and the Isles of Scilly, Devon, Dorset, Gloucestershire, Somerset and Wiltshire. It aims to tackle identified funding gaps across the South West and increase the supply and diversity of early-stage finance for smaller businesses. 
To find out more, contact the iAero Centre today