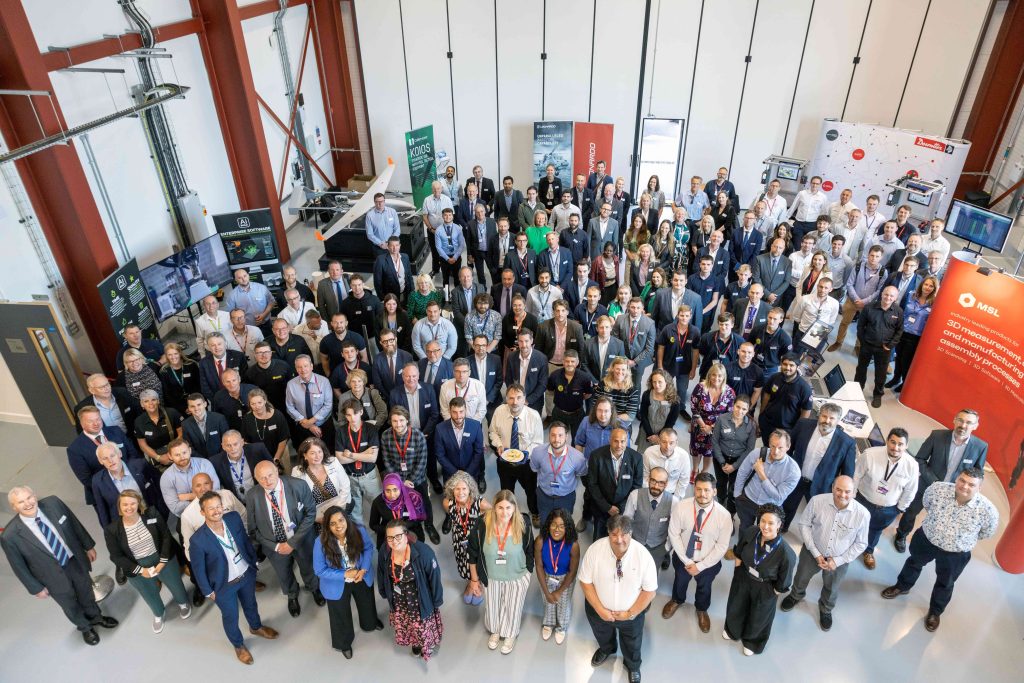 Back in June iAero opened its doors to over 150 people representing many different organisations and businesses to celebrate its first anniversary of operation.
In his key note address, Adam Clarke, Managing Director of Leonardo Helicopters UK, said:
"At Leonardo as a global aerospace and defence business, we are intrinsically integrated into a network of innovative opportunities across multiple countries and locations. iAero provides the perfect Petrie dish to grow innovative ecosystems in the aerospace sector right here in Somerset to complement developments at the "Home of British Helicopters". Furthermore, with the ongoing commitment and work of our partners, like Somerset Council and the Heart of the South West Local Enterprise Partnership, the regional aerospace sector looks to continue to evolve with iAero at its heart."
We know that what our SMEs want is up-to-date information about future business opportunities, technological changes and access to funding.
Hopefully we didn't disappoint our audience in our prestigious line up of speakers which included Dr Maria Nelson from the Aerospace Technology Institute, Nancy Jardine and Eric Bray NATEP experts from ADS and Kelly Burge from Barclays Eagle Labs.
The past year has seen some pretty impressive equipment move into the Centre including state of the art 3D and ALM capability as well as CAD facilities. All of this was on show to our guests. iAero has also recently won some grant funding for a digital test bench and synthetic environment kit that will be installed by the end of the year.
Continuing in the spirit of knowledge sharing and support, workshop sessions were held by Morson Projects (tenants of the Centre), Honeywell, General Dynamics (mission systems), Uplift 360 (circular economy) and the Somerset Innovation Support Service.
Austin Chick, Head of the iAero Centre said "So much has been achieved in our first year of operation, but this is only the start of our journey of making sure that this exciting building fulfils our vision and ambition for supporting and growing the aerospace sector in the South West as it embraces new technological advances and looks to secure a sustainable future"
A specially commissioned video gave a taste of the wealth of activity that had taken place during the previous year, however the event was very much focussed on looking forward to fresh opportunities and collaborations.